Honolulu Board of REALTORS® Good Neighbor Awards Program
Quick links: Winners | About Good Neighbor Awards | Rules & Criteria | APPLY: Online Form or Download PDF Form | Refer a Potential Candidate | FAQ | Flyer
>> Applications are due by April 30th each year. Winners are announced at Summer GMM.
Hear from an HBR Good Neighbor Award Winner: Shannon Heaven, 2021 HBR President, chats with our 2022 HBR Good Neighbor Award winner Leona Soto. Hear how Leona's nonprofit is using the grant she won for Soroptimist International of Central Oahu and learn more about the application process in this short video!
ABOUT 
REALTORS® are community advocates and the Honolulu Board of REALTORS® Good Neighbor Awards celebrates local community champions within our board for their volunteer community service. Our goal through this award program is to illuminate, inspire, and perpetuate the individual contributions of our REALTORS® in the community.
A Good Neighbor gives his or her talents, money, and most importantly, their time to make an extraordinary impact on their community.
Three winners will be announced each June during HBR's Summer GMM program and will receive a grant to be awarded to the non-profit/charity they are involved with:
1st place: $2,500
2nd place: $1,500
3rd place: $1,000
      Nominees can also enter themselves in the National Association of REALTORS® Good Neighbor Awards.

To nominate and enter yourself or another HBR REALTOR® you know:
Submit the completed application, short essay, and documentation to

[email protected]

by April 30th.
Know someone that should enter?

If you know another REALTOR® who is active in community service and might be a good candidate for our Good Neighbor Award, please send us their information here.

---
RULES & CRITERIA
About the Nominee
Nominees must be a REALTOR® member of the Honolulu Board of REALTORS® in good standing.

Nominees must not have any ethics or regulatory violations within the last three years.

REALTORS® may nominate themselves or be nominated by someone else, such as another HBR member or the community organization they serve.

Nominees should have significantly contributed personal time (volunteer, unpaid hours) to a project. Contributions of money or other resources will be considered by the judges.

The award is intended to recognize individual contributions, not association- or company-wide efforts. If an individual can be singled out as instrumental to the success of a group effort, he or she is eligible.
About the Community Work
Some portion of the nominee's community work must have taken place in the previous year (e.g., for the 2023 award, the volunteer service should have occurred in 2022). Judges will consider ongoing efforts outside that time frame that demonstrate a depth of commitment.

The program or project should help or improve the community. Those activities are not limited to real estate or housing issues.

The non-profit organizations/charities to be awarded the grant must be a registered Hawai'i 501(c)(3) in good standing to be eligible.

Nominees should be able to document the results of their individual involvement through testimonials and/or published reports from the organization they served or the people they helped. 
About Scoring and Judging
Nomination must be accompanied by a completed application form with short essay and documentation and received by March 31 to be eligible for judging. 

All applications will be evaluated by an independent panel of judges.

Nominees will be judged on his/her level of personal contribution, the impact of personal contribution, and the broadness of impact.

Information provided on the application is subject to verification.
---
FREQUENTLY ASKED QUESTIONS
You can view our full FAQs here.
Got a question or need more information? Please email [email protected].
---
WINNERS
2023
1st Place
Bruce Yanagihara
Nonprofit: Ronald McDonald House Charities Hawaii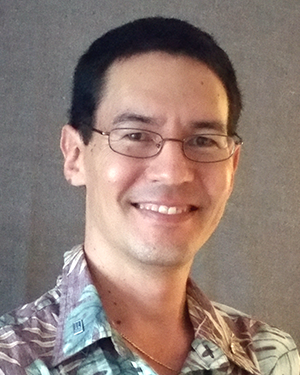 2nd Place
Gavin Hall
Nonprofit: Hawaii Cyber Lions Foundation
3rd Place
Valerie Sorensen
Nonprofit: Coldwell Banker CARES Foundation
2022
1st Place
Leona Soto
Nonprofit: Soroptimist International of Central Oahu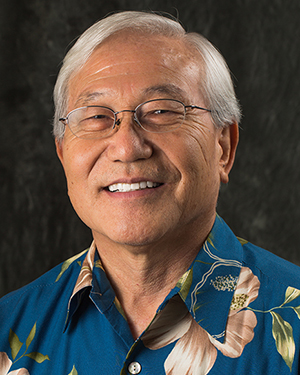 2nd Place
Abe Lee
Nonprofit: Big Brothers Big Sisters Hawaii
3rd Place
Heidi Ho
Nonprofit: Oahu RC&D for Windward Zero Waste School Hui
2021
1st Place
Suzanne A. Nakano
Nonprofit: Hawaii Christian Foundation
2nd Place
Fukuyuki Puckett
Nonprofit: American Youth Soccer Association
3rd Place
Jewell K. Tuitele
Nonprofit: Angel Network Charities, Inc.